How to Hem Pants and Jeans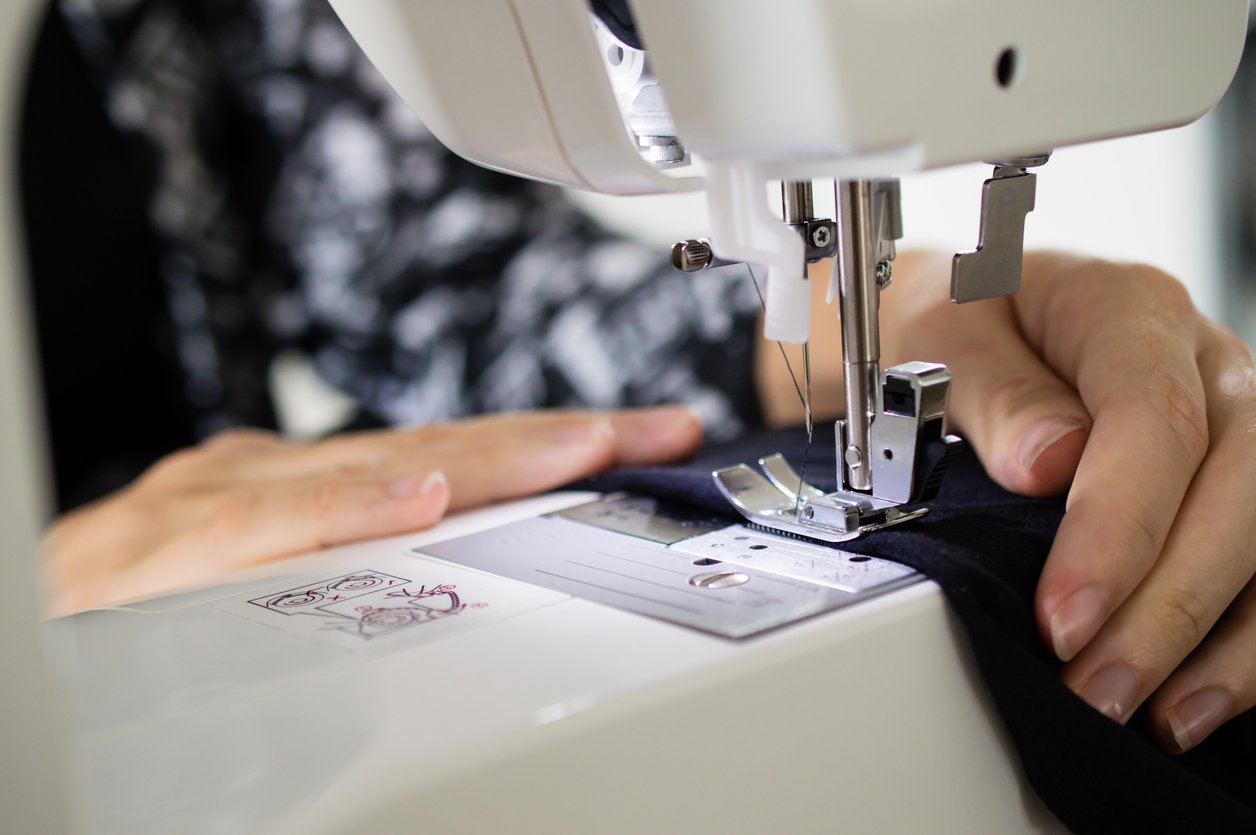 You are one of a kind, but off-the-rack jeans aren't custom made to your measurements. Sometimes they are longer than what you need, which explains why you're finding inches of denim bunched up at your ankles or catching underfoot when you're trying on new pants. But that shouldn't stop you from taking them home when they fit you in every other way. 
How to Hem Pants
 Ready for a DIY project? Here's how to shorten your jeans quickly and easily.
You will need:
Pins


Measuring tape or ruler


Sewing machine or needle and thread


Pinking shears or fabric scissors


Chalk (optional)
Instructions:
Put on your jeans and a pair of shoes you're likely to wear with them—your hem will need to be adjusted accordingly.


Cuff each leg and insert pins to hold the fold where you want the jeans to end.


With tape or a ruler, measure and write down the length from the fold to the edge of the original hem.


Remove the pins and unfold the legs. With straight pins or chalk, mark a line all around one leg using the measurement you recorded.


With straight pins, mark a second line all around the leg twice the length of your original hem above the first line. If your jeans' original hem is ½", mark 1" above the first line. If their original hem is ¾", mark 1-½" above the first line.


Remove the pins of the first line if you used pins.


Fold the jean leg inside-out so the original hem edge meets your line of pins. Insert additional pins to hold the fold, making sure the seams align.


Stitch or sew a line right next to the original hem.


Using pinking shears or fabric scissors, trim the excess fabric.


Serge or zigzag over the raw edge to prevent fraying.


Press the original hem down.


Secure the hem by topstitching above the new seam with a matching thread or by stitching in the ditch at the side seams to tack it in place.


Repeat for the other leg.


Unroll the legs and iron flat.
Voilà! Perfectly fitting jeans with a nearly invisible second seam! DIY not your style? Make friends with your local tailor. A perfect fitting pair of jeans is worth it!